Are you looking for Unique Muslim Boy Names A to Z" Islam has obliged the parents to name the child with good and noble meanings. And this has been encouraged in Hadith Sharif. The good names are those of the Prophets, after the Prophets it is better to have any of the names of the Companions and the elders of the religion.
Therefore, the requirement of having an Islamic name is that it should be one of the names of the Prophets or the Companions, may Allah bless them and grant them peace, or be the names of righteous people. There should not be any name that has a bad meaning or is against Islam or is the name of an enemy of Allah Ta'ala.
And Islam forbids naming names that do not have a good meaning, the Messenger of God himself changed the names of many children and adults that do not have a good meaning to names with a good meaning.
Unique Muslim Boy Names A to Z
Therefore, a good and meaningful name has an effect on a person's personality, that is why it is ordered to have good names. But arranging a name by calculating the day and date of birth or according to the stars and believing that the name will be heavy on the human personality or that it will have a good effect is one of the beliefs against the Shariah. It is not correct to hold this belief, there is no such thing proven by Shariah.
Also, the quality of a name being good or bad is not that the name is liked, but the basis of being good is that the name is good in the eyes of Shariah.
The jurists say that giving children a name that Allah did not take for His servants, and was not mentioned by the Messenger of Allah (PBUH) and was not used by Muslims. It is that such a name should not be given.
Unique Muslim Boy Names Starting with A
Muslim Boy Names Starting with B,D,E,F
Modern Muslim Boy Names Starting with G,H,I
Modern Islamic Names for Boys Starting with J,K,L,M
Unique Islamic Names for Boys Starting with N,O,R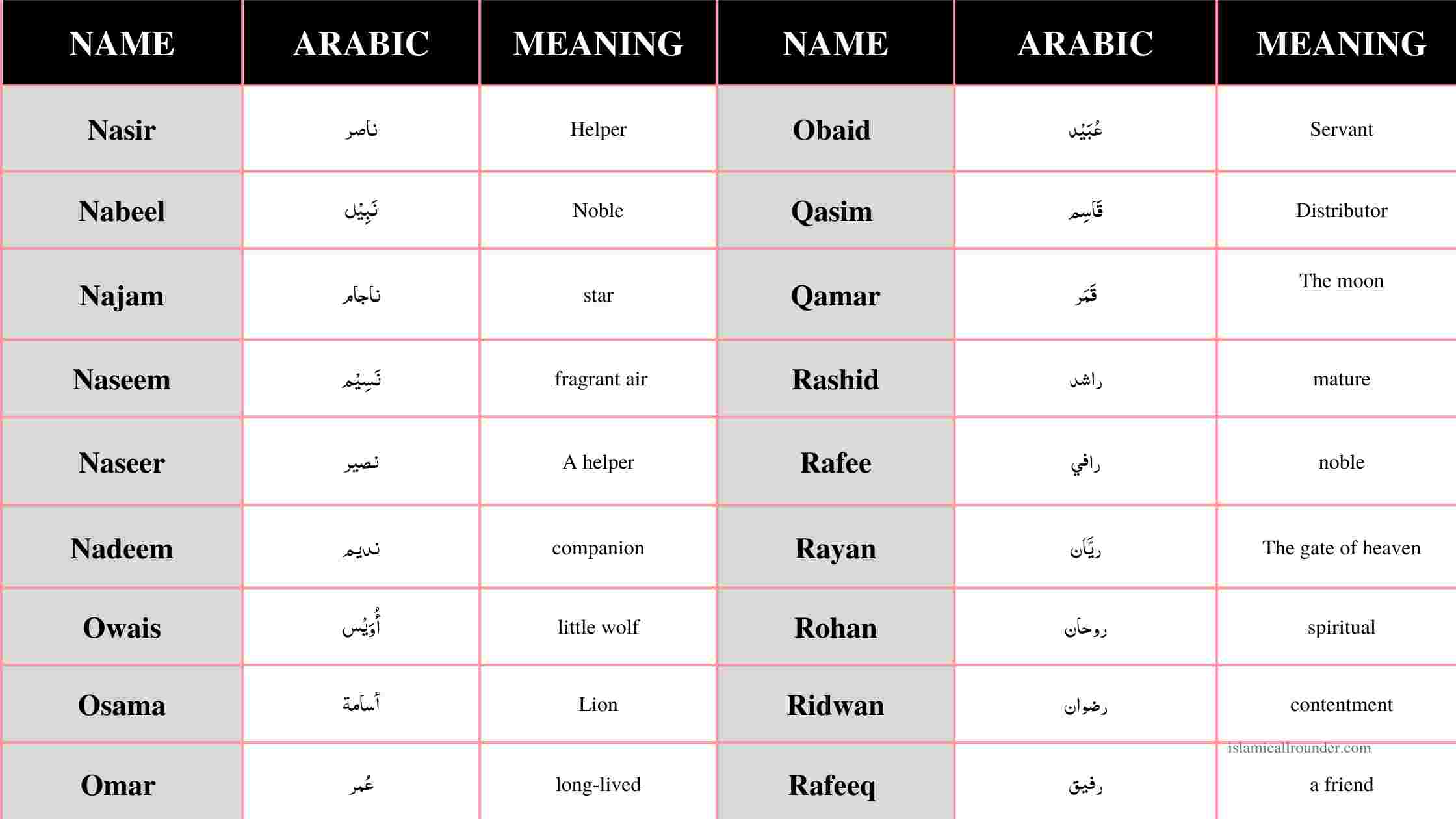 Modern Muslim Boy Names A to Z
Must Read: Imam Azam Abu Hanifa Introduction